SMART-LIC
Smart and Compact Battery Management System Module for Integration into Lithium-Ion Cell for Fully Electric Vehicles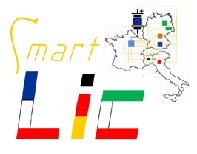 Framework:

FP7

Type:

IP

Status:

Completed

Category:

Electrification (FEV/PHEV)

End Date:

31/10/2014

Vehicles:

Passenger cars
SMART-LIC addresses the development of a new Battery Management System concept aiming at:
Higher efficiency of the battery packs because of the localised control
Increased overall reliability and safety such that early determination of irregularities and failures of the actual battery cells
Increased flexibility of the overall energy-power routing such to assure that all cells could perform at their maximum rating independently from the rating of the others
Overall cost reduction of the overall BMS because of reduced cabling and connectors as well as simplification of the electronics
Increased precision in determining the states of charge, of health, and of function of the individual cells and of the entire battery by applying a new battery model based on electrochemical impedance spectroscopy (EIS)
Reduced maintenance of the battery packs assured by the monitoring of the single cell (macrocell) with the possibility to balance differences
Reduced cost of ownership for the end user due to increase in battery lifetime caused by the improved management on cell level. The ambitious objectives are obtained by realizing the BMS module as a system-in-package (SiP) directly integrated into the lithium-ion cell for use in electric and hybrid vehicles, by using advanced packaging technologies. Early demonstration of the technology will be made by preparing specific battery packs to be installed both on a vehicle.