DELIVER
Design of Electric Light Vans for Environment-Impact Reduction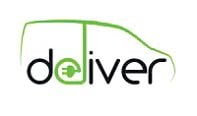 Framework:

FP7

Type:

STREP

Status:

Completed

Category:

Electrification (FEV/PHEV)

End Date:

31/10/2014

Vehicles:

Passenger cars

Website:

http://www.deliver-project.org/
The DELIVER project concept aims to explore urban light duty vehicle concepts intended for larger scale production by executing a broad scope conceptual design study which will start by establishing initial design specifications and continue right through to the detailed realistic performance assessment of one prototyped vehicle concept.
DELIVER is pre-competitive, focusing on the rules of the design of ELDVs to be launched by 2020, and providing a platform for integrated design brought together into one holistic design by a team of experienced design engineers and design researchers of various backgrounds.
The project will build upon the progress made and foreseen in subsystems and main components that are to be integrated into the ELDV through networking with complementary R&D projects, as well as with the support of a multi stakeholder Advisory Board consisting of high level representatives of Europe's cities, large urban delivery fleet owners and others.