COMCIS
Collaborative Information Services for Container Management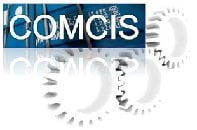 Framework:

FP7

Type:

STREP

Status:

Completed

Category:

Freight / logistics / co-modality

End Date:

31/08/2013

Website:

http://www.comcis.eu/
This project is about interoperability between existing e-freight systems. Shippers, beneficial cargo owners, LSPs as well as customs authorities will be offered information that will shorten lead times and increase reliability.
We will unlock valuable information that is available somewhere throughout the logistics chain: Data from container security devices, port communities, logistics network, terminal operators, etc.
Interoperability between systems is only useful if it leads to improved processes. COMCIS will therefore focus on better integration of customs processes, better interfaces between sea and hinterland, as well as better control on the hinterland part of the logistics chain which is often the largest cause of variability.
For communication between abovementioned e-freight systems, we will use the common framework that is being developed in a cooperation between European e-Freight projects as well as industry driven initiatives like LIM (Logistics Interoperability Model) of GS-1.
Demonstrations will take place in 3 business cases through ports of Antwerp and Rotterdam, involving DHL, MSC and ECT.