AEROFLEX FINAL EVENT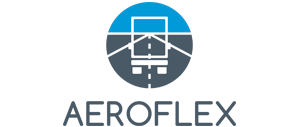 AEROFLEX HIGH-CAPACITY ROAD TRANSPORT
FOCUSING INNOVATION ON SMARTER MOBILITY SOLUTIONS FOR SMARTER POLICIES
After 46 months of hard work, we are proud to demonstrate and present the results of all innovations developed and show the pathway to improve long-haul road freight transport efficiency by 33%.
The event will take place on Tuesday, 28 September 2021 in the hybrid form at the test track of ZF in Jeversen, Germany, and virtually through the online platform. For now, you can choose to participate virtually or, if the situation allows it to be there in person. You will be contacted in due time if this is possible.
Download the final programme of the event.
By joining this event you will have the opportunity to find out more about our AEROFLEX results but also see live demonstrations.
The maximum number of seats available at the event location has been reached. But you can still register for the online event here. The registration will be closed on the 24th of September 2021.
Upcoming Events
Stay Informed