Access the full publication of the CO2 study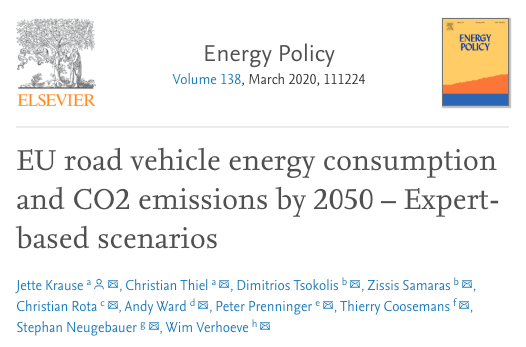 The article "EU road vehicle energy consumption and CO2 emissions by 2050 – Expert-based scenarios" is now available for reading in its full length.
The present paper analyses European road transport CO2 emission reduction options by 2050. The investigation focusses on measures improving tank to wheel vehicle efficiency but takes into account upstream emissions of electric vehicles. Measures for vehicle efficiency improvement, transport smoothing, and transport reduction, as well as possible 2050 road vehicle fleet compositions have been quantified through expert group discussion and combined with fleet impact modelling to calculate scenario results.
Discover what are the outcomes of the study, advising what kind of policies are needed to support  transport decarbonisation.
You can read the full article from the Energy Policy journal.
https://www.sciencedirect.com/science/article/pii/S0301421519308067
More News