RESOLVE – Range of Electric SOlutions for L-category VEhicles
Overview
RESOLVE objectives are the development of elements for powertrain, chassis and driver wellbeing/information/experience that can be applied to a wide range of Electric L-category Vehicles (ELVs).
This implies:
To develop an integrated, scalable, modular range of fully electric LV drivetrains to reduce marginal unit manufacturing cost;
To showcase advances to State-of-the-Art (SotA) in tilting four-wheelers demonstrators, belonging to L2e and L6e categories, with high efficiency on a realistic urban journey profile.
To improve the driver experience of ELVs. This includes the development of a multi-wheel vehicle control algorithm improving handling/stability significantly, and HMI (Human Machine Interface) improvements that address range anxiety and driver concerns such as safety and comfort, as shown by user surveys.
To make ELVs more attractive to car drivers, resulting in an increase in the percentage of car drivers that consider LVs as a viable alternative to their cars for their urban travel needs.
To achieve these objectives, RESOLVE Consortium has devoted its efforts to the design and construction of two demonstrators, belonging to L2e and L6e categories, both tilting and both four wheelers.
Demonstrators
The two prototypes developed in the project – named D1 and D2 – are tilting four wheelers equipped with full electric powertrains; they are intended as a valid and practical alternative to cars facing with increasing urban mobility needs.
They prototypes embody a new concept of mobility through a range of different but complementary solutions:
D1 is an L2e category vehicle, similar to a mid-size scooter; it is powered by two electric motors, each one placed on a single rear wheel and controlled by an electronic differential; speed is limited to 45 km/h (according to regulations) with a range of about 100 kilometres. The batteries are swappable and can be recharged from a conventional power socket, while the solar panels on the roof and the regenerative braking system help improving energy efficiency.
D2 is an L6e category vehicle, visually similar to a small-size car but with a driving dynamic of a light motorcycle. It is powered by a central electric motor, which is part of the two-staged drivetrain, and drives the rear wheels by a teethed belt. Its top speed is 45 km/h (the legal limit) with a range of 80 kilometers. The shape of the bodywork is designed to minimize the drag as much as possible, the vehicle structure itself to minimize costs and reduce the energy.
Consortium
The RESOLVE project (Range of Electric SOlutions for L-category VEhicles) is made of 14 partners:
Piaggio Group (coordinator)
KTM
AIT-Austrian Institute of Technology
Bosch
IDIADA
Kiska
Marelli
Wamtechnik
RE:Lab
Ricardo
the universities of Florence, Pisa, Prague and Warwick.
Achievements
SOA LOW COST SOLUTIONS – Cost reduction due to economies of scale
Technology transfer and adaptation of solutions already developed in automotive field has been carried out and implemented in vehicle demonstrators:
D1 demonstrator mounts a three phase brushless internal permanent magnet motor with transmission gearing integrated and a separated inverter.
Electric motor for D2 is an electrically excited synchronous machine with claw pole rotor and additional ferrite magnets with power electronic unit integrated.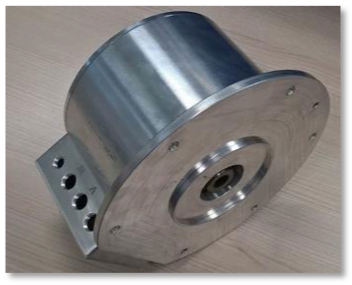 Fig. 1 D1 E-motor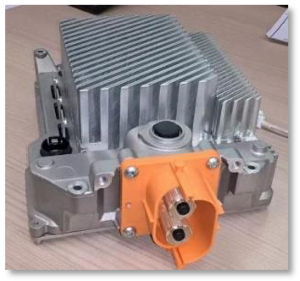 Fig. 2 D1 Inverter
Fig. 3 D2 E-motor & Inverter
MODULARITY – Ensure economies of scale and flexibility
An innovative universal 48V battery module has been designed, suitable to different types of ELVs (Electric L-Vehicle), which can be assembled in a flexible way fitting within a customer's vehicle.
  Fig. 4 Swappable batteries -Battery Pack for D1 –  2 x 3 modules  ~3 kWh
 Fig. 5 – Structural function –Battery Pack for D2 – 8 modules  ~4 kWh
DEMONSTRATORS  – Showcase advances to State-of-Art in two tilting 4-wheelers demonstrators suitable for urban mobility
The two prototypes developed in the project – named D1 and D2 – are tilting four wheelers equipped with full electric powertrains.
Scalability and functional integration:compact and reconfigurable component
Drivetrain Management Module (DMM) is conceived to integrate all functions (inverter, battery charger, DC/DC converter and VMU) in one scalable component, to reduce design complexity and hardware development costs.  On the other hand, a huge effort has been devoted to develop a generic overall software architecture. It is composed of five different software layers and designed in a modular way, providing great flexibility for vehicle management strategies to different hardware. The high-level part of the DMM management is designed in a Matlab/Simulink environment for automatic code generation and possibility of hardware/software in the loop simulation. Therefore, the strategies developed for the DMM will be used as basis for the D1 and D2 vehicle demonstrators with minimal adjustment to the specific parameters of the two vehicles, like engine torques and battery capacity.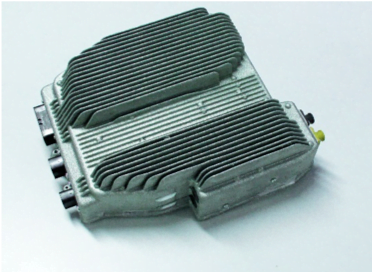 Fig. 6 Drivetrain Management Module (DMM)
Innovative HMI –  Make riding safe and comfortable
In RESOLVE a rider-focused Human-Machine Interface has been designed and developed, which is:
Easy&safe to use, even while the vehicle is moving using controls on the handlebar
Enabling an active role of the user on factors that influence available range
Providing dynamic real time helpful information to improve ELV efficiency and rider comfort, such as:

Smart Range Management
Regenerative Braking

Next events
Both prototypes will be exhibited at TRA Conference in Vienna (16-19 April) and at RESOLVE final event planned on April 25, 2018 in Brussels, at Arsenal premises (Chaussée De Wavre 950 – 1040 Bruxelles).
The RESOLVE Final event is public, participation is free but registration is required via this link
Additional information, programme and details on the project website:
http://www.resolve-project.eu/final-event-programme/
Other Projects